As a reminder to what was previously announced in May, Sam Yohannes is transitioning out of his staff position as Senior High Youth leader.  Pastor Doug Bouws, had the chance to interview Sam this week about his upcoming transition in High School ministry.
Doug: Sam, what happened?  Did we do something wrong?  Why are you leaving us?  Does Lia drive you crazy?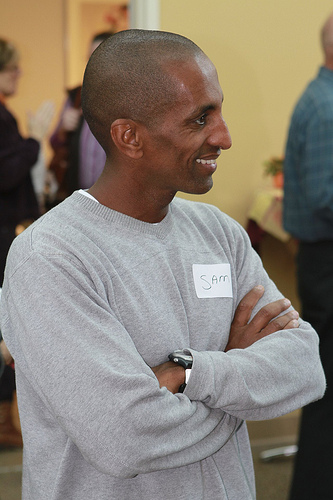 Sam: Yes, Lia does drive me crazy.  But that's not it.  I have the opportunity to pursue a new business venture with my friend Cameron Sullivan.  This is something we've talked about for a long time.
Doug: So you're not leaving us at Granite Springs?
Sam: Yup, that's right.  I love the kids at Granite Springs.  My plan is to remain a key volunteer for Granite Springs' Senior High ministries.
Doug: So you will remain a volunteer?  Does that mean you'll still be leading High School, just not as a paid staff person?
Sam: No, KJ Van Ek (our intern from last summer) is returning!  In fact, he arrived in California this past week.  KJ and I will be transitioning leadership roles over the summer.  I will be supporting KJ in his new role over the next year.
Doug: So KJ is the new High School leader?
Sam: Yes that's correct.  KJ is here to lead our high schoolers for the 2011-2012 ministry year.  We're excited to have this goofball with us again!