The first season of our Children's Choir is nearing an end. The kids did an amazing job singing in church on Sunday (see pictures here) and are preparing for their concert on Tuesday, December 17. We have spent the past few months working on music spanning many genres. Some of the music is spiritual, some with ties in the past, some very recognizable songs from movies and even a few pop songs. We will be performing a few of our favorites next week along with the Christmas music we performed in church on Sunday. The children are proud of their work and even have plans to teach the audience their favorite silly song.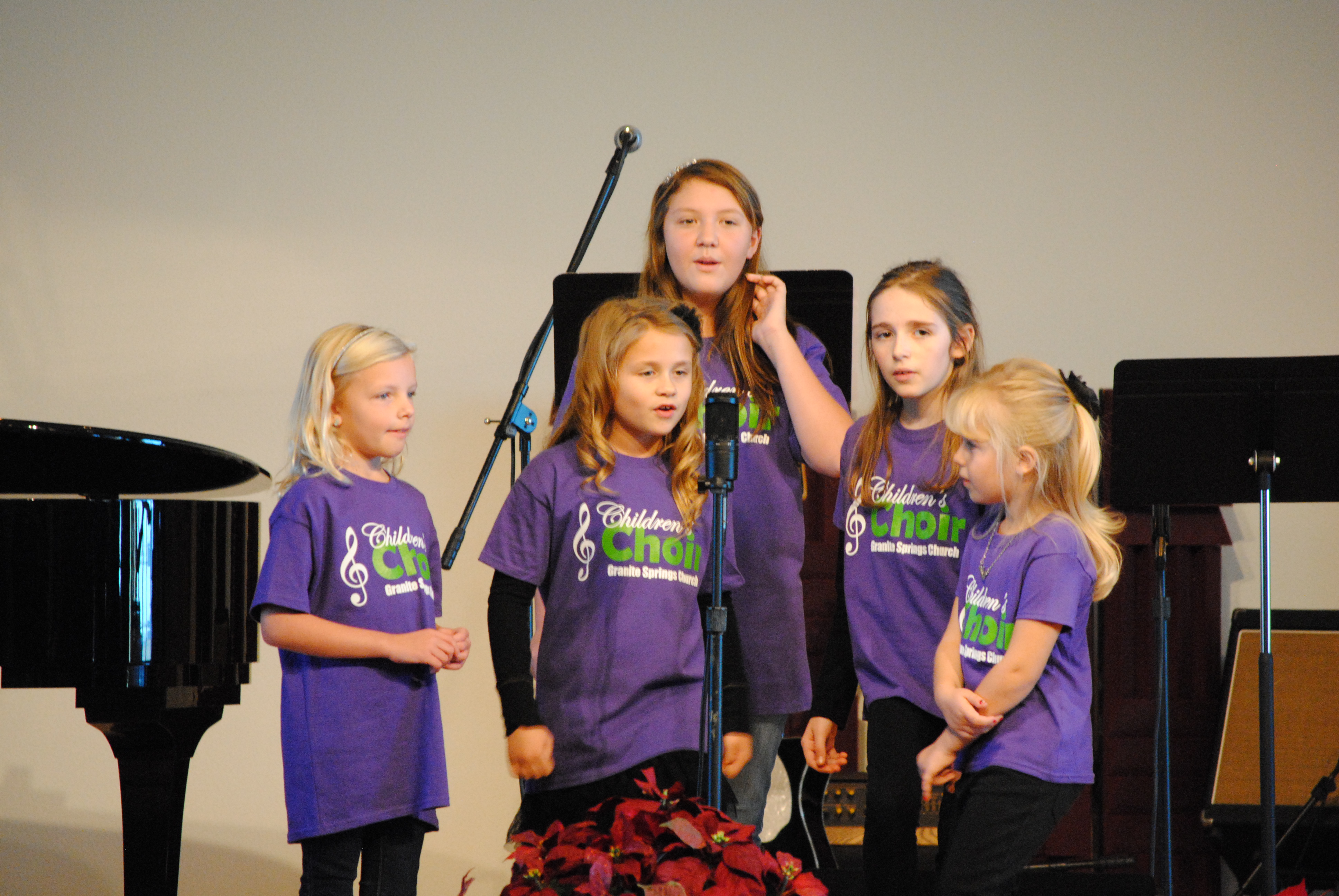 Our recital will be the last choir night of this year, which is bittersweet. We are so proud of how far we've come as a group, but sad that our time is ending. We won't have long to cry though, because we start again in February 2014. The night will change and so will the songs, but we're going to have just as much fun as we did this fall! Our new meeting time for the spring will be Thursdays from 5:30-6:30 pm, and we welcome all children in grades 2-5 with an interest in singing, no experience required. Sign-up to be a part of choir this spring here.
The December 17 recital is being held at 7:00 pm in the sanctuary at Granite Springs Church. There are plenty of seats, so the more the merrier! This is a great opportunity to come see what the choir is all about. We hope to see you there!!
Sincerely,
Rachel, Nicole, Nina and the Granite Springs Children's Choir