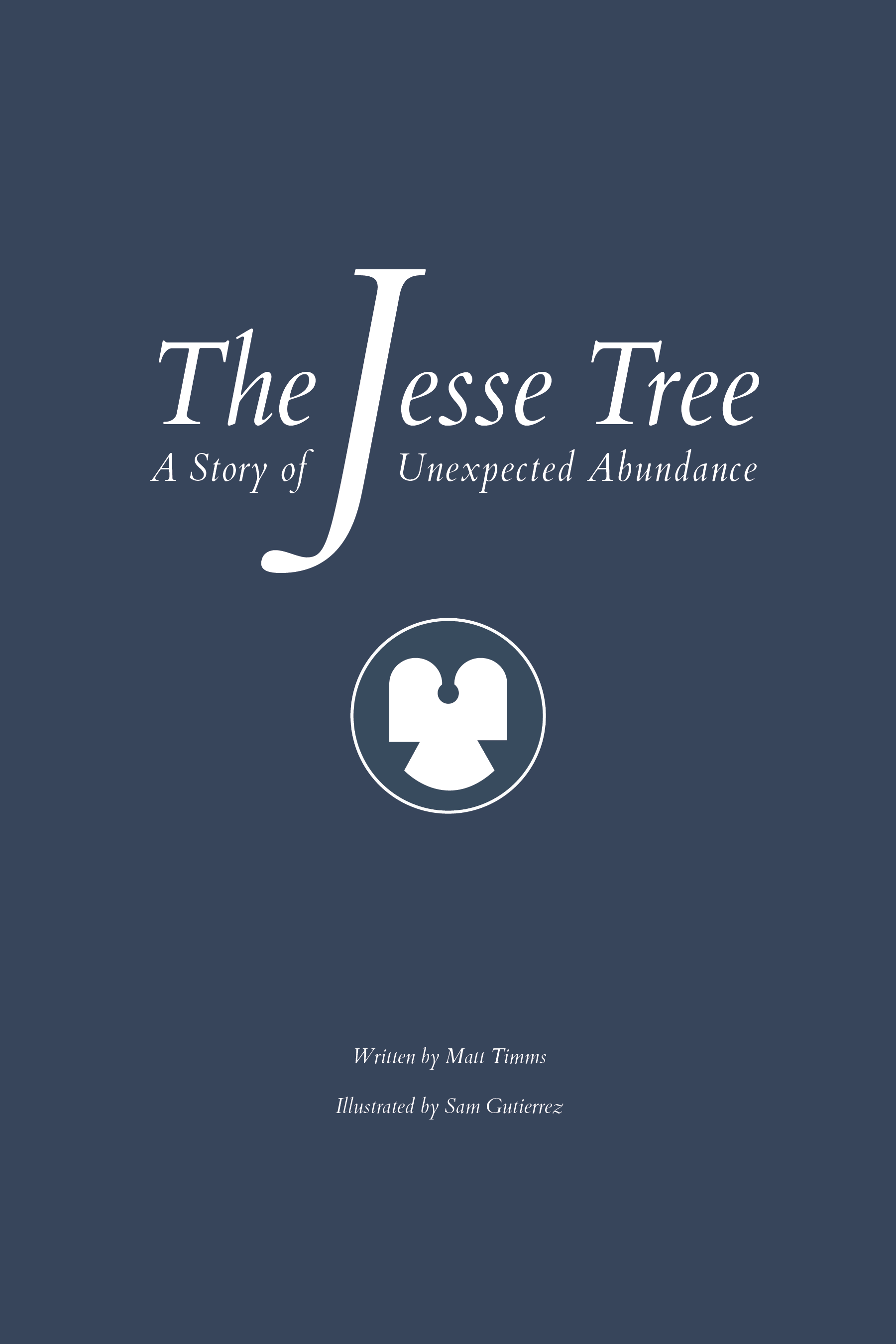 The Jesse Tree is a 24-day practice that you can use to prepare for the celebration of Christ's birth at Christmas. In this way, it helps us enter more fully into the Church season of Advent which anticipates the coming of Jesus and is a season of expectation. The Jesse Tree provides us with a tangible way to countdown and look towards Jesus's coming through the stories of the Old Testament, a great way to enter this season!
This latest edition, with some updated devotions and illustrations, is suited for anyone who wants to reflect more on the stories of Scripture, whether you're a child, a grandparent or anywhere in between.
We hope it helps you discover God's grace in unexpectedly abundant ways.
You can purchase the book on Amazon or find copies at Granite Springs Church.
---
Downloads
Here are links to download the illustrations from the book (often people will turn them into ornaments to hang on a tree):
---
About the Author & Illustrator
Matt Timms (author) is an Associate Pastor here at Granite Springs Church and a graduate of Regent College in Vancouver, BC. He's married to Rachel, is fascinated by spiritual formation and loves writing, podcasts, superman, and the NBA.
Sam Gutierrez (illustrator) is an ordained pastor, artist and poet who drinks too much coffee and loves Mexican food, Star Trek, and bicycles. He has a graphic design degree from Dordt College and an MDIV from Western Theological Seminary in Holland, Michigan.