Help Welcome Our Interns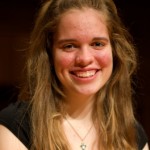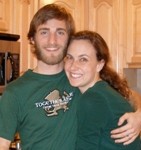 Nicole Veenkamp                  Matthew Burns (& wife Diana)
Calvin College                         Calvin Seminary
Their Granite Springs Church experience will have a big influence on their entire career.  They will never forget their summer placement, and we want to create a very positive experience for them.
In our theme of "hospitality" here at Granite Springs Church, you are invited to contribute to a Welcome Bag for each student.  Items for the Welcome Bags can be left in the church office no later then Wednesday, May 18.
Click here for a list of suggested items.
Click here to learn more about our summer interns.
Thank you for anything you can do to make these people feel welcome!
__________________________________________
How to Read the Bible for all its Worth
Saturday, May 14, 8:30am-3pm at Granite Springs Church.
Click here to register.  Please register by Monday, May 9.  Contact the church office with any questions.