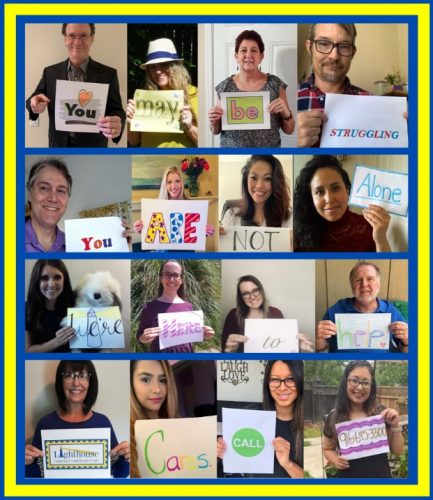 110 Gateway Drive, Suite 210, Lincoln, CA 95648 | lighthousefrc.org
Lighthouse Counseling and Family Resource Center
Who they are
Lighthouse is a non-profit organization whose mission is to enhance the lives  of children, adults and families in Placer County.
How they serve
They offer free counseling, educational classes and programs, and a variety of  resources that help their clients through a challenging time.  
How we can participate
Join us as we share our donation and gifts with families in need throughout the year. Contact Jana Dykhuis at jdykhuis@granitesprings.org for more details.